Bathroom faucets are more than just functional fixtures; they're essential design elements that can transform the look and functionality of your bathroom. Whether you're renovating your bathroom or simply looking to replace an old faucet, you might be wondering where to find the best options. In this comprehensive guide, we'll explore the best places to buy bathroom faucets, both online and offline. By the end of this blog, you'll have the knowledge and confidence to make a well-informed decision when it comes to purchasing the perfect faucet for your bathroom.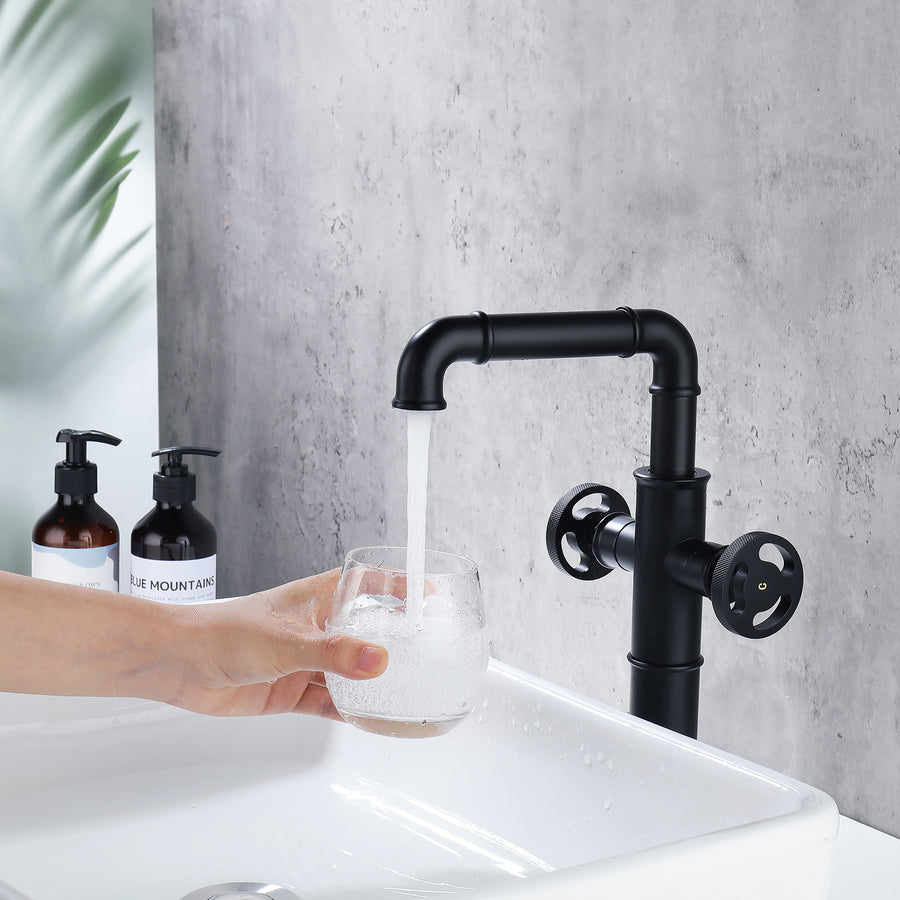 The digital age has made it incredibly convenient to shop for bathroom faucets from the comfort of your home. Online retailers offer a vast selection of styles, finishes, and brands, making it easier than ever to find the perfect faucet. Here are some top online destinations for purchasing bathroom faucets:
1. Amazon: The Online Superstore
Amazon is a giant in the e-commerce world, and it's an excellent place to start your search for bathroom faucets. You'll find an extensive range of options, from budget-friendly to high-end models. Reading customer reviews can be particularly helpful to get a sense of the quality and durability of a specific faucet.
2. Wayfair: A One-Stop Shop for Home Decor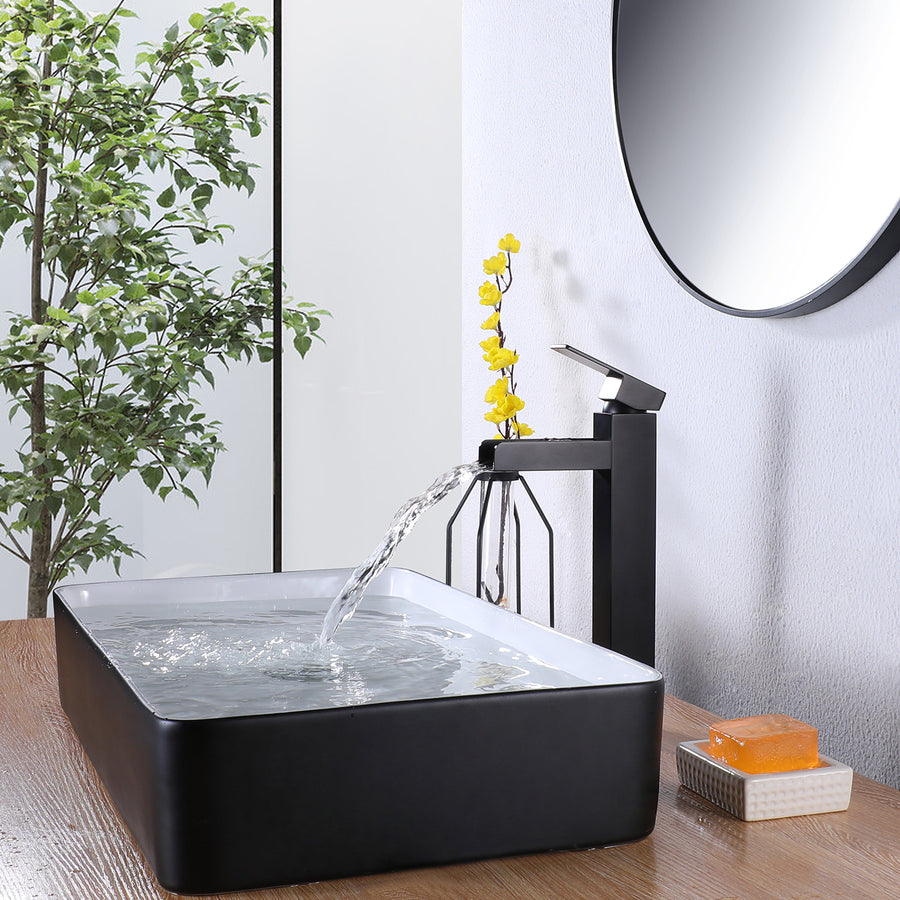 Wayfair specializes in home decor, and their collection of bathroom faucets is no exception. They offer a wide variety of styles and finishes, making it easy to match your faucet with your bathroom's aesthetic.
3. Build.com: Faucet Specialists
Build.com is a destination known for its vast selection of faucets. They have dedicated sections for bathroom faucets, which means you can easily browse and compare different options. Their detailed product descriptions and customer reviews provide valuable insights into each faucet's features and performance.
4. Houzz: For Home Inspiration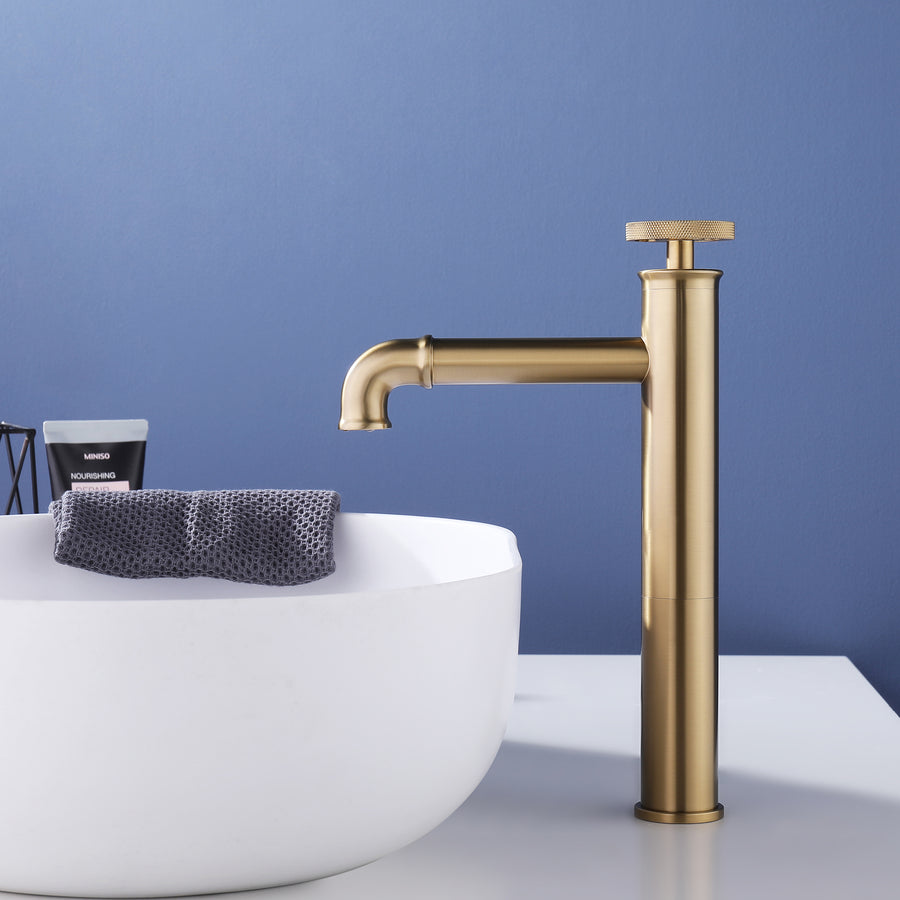 Houzz is not only an excellent platform for discovering home design ideas but also a place to buy bathroom faucets. They have a curated selection of faucets, often with a focus on trendy and unique designs. This is a great choice if you're looking to make a design statement in your bathroom.
5. Home Depot and Lowe's: Trusted Home Improvement Stores
Home improvement giants like Home Depot and Lowe's also offer extensive selections of bathroom faucets online. You can choose to have the faucet shipped to your home or pick it up at a local store. Their websites typically feature customer reviews, installation guides, and other valuable resources.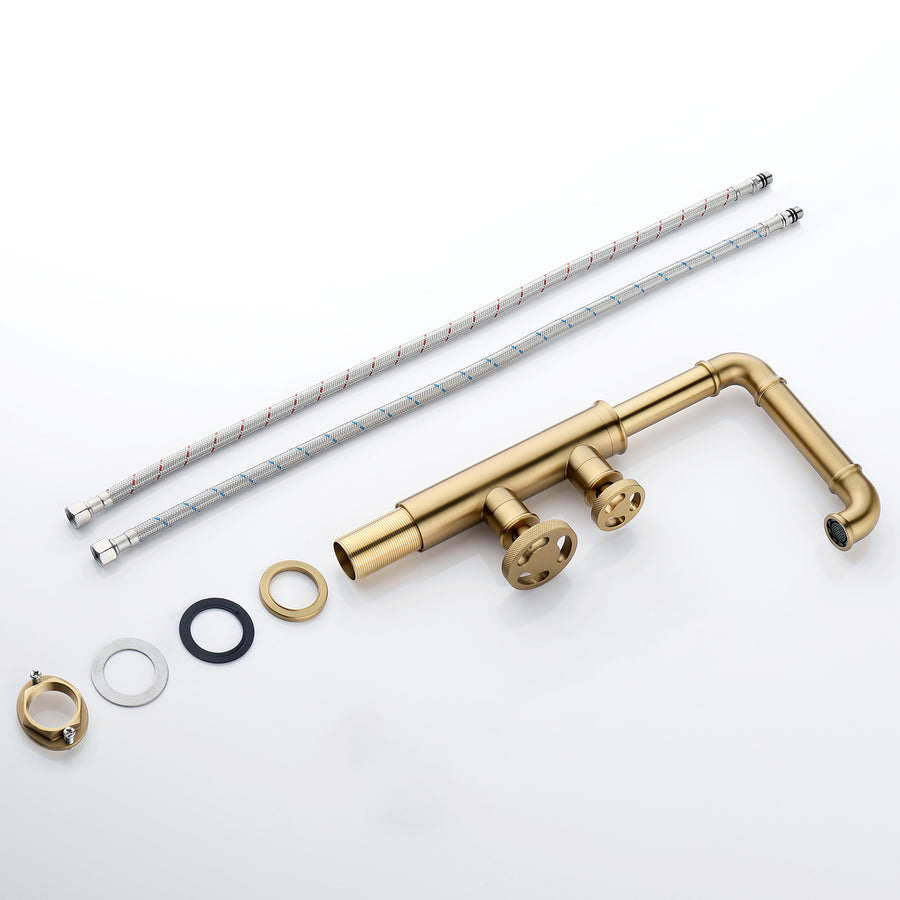 6. Faucet Manufacturers' Websites: Direct from the Source
Many faucet manufacturers have their own websites where you can explore their product lines in detail. This is an excellent option if you have a specific brand or model in mind. You can often find installation guides, maintenance tips, and warranty information on their websites.
Where to Buy Bathroom Faucets: Brick-and-Mortar Stores
If you prefer to see and touch the faucets before making a purchase, or if you need immediate assistance, brick-and-mortar stores are a great option. Here are some places to consider:
1. Home Improvement Stores
Home Depot, Lowe's, and Menards are popular choices for in-store faucet shopping. You can visit these stores to see the faucets up close, feel their quality, and consult with knowledgeable staff.
2. Plumbing Supply Stores
Local plumbing supply stores often carry a curated selection of high-quality faucets. While they might not have the vast inventory of larger retailers, they can provide expert guidance on choosing the right faucet for your needs.
3. Bathroom Showrooms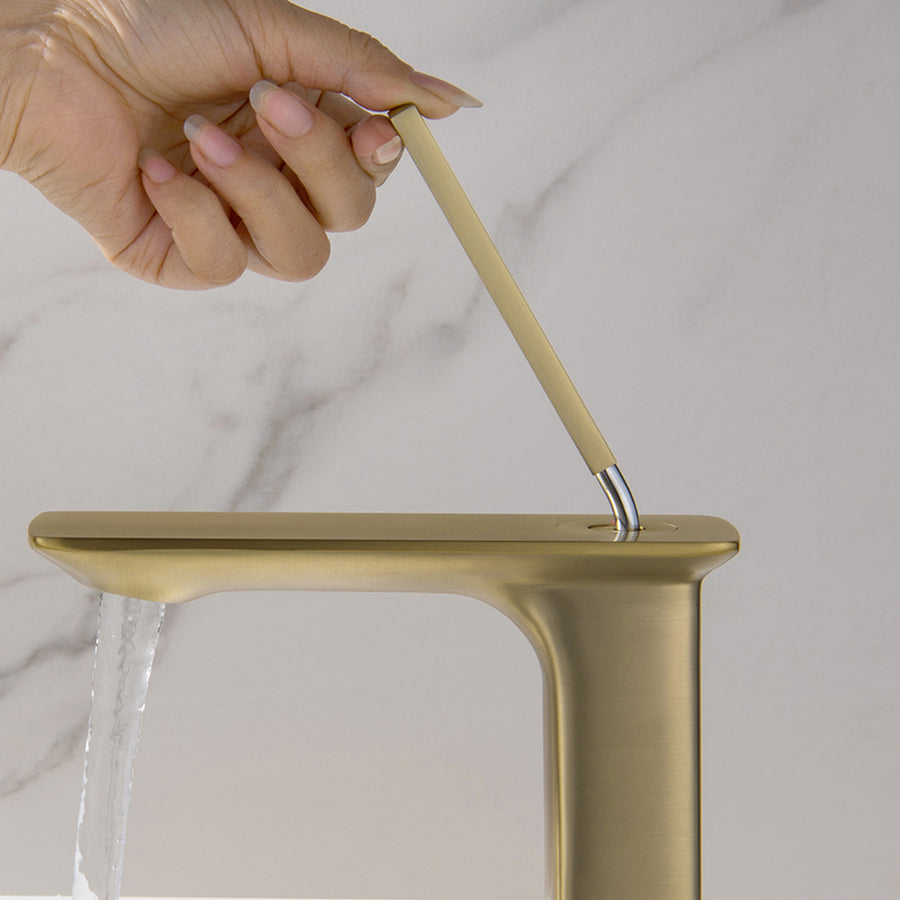 Many cities have bathroom showrooms that display a wide range of fixtures, including faucets. Visiting a showroom can give you a hands-on experience with various faucet styles and finishes. Showroom staff can also offer expert advice.
4. Big-Box Retailers
Retailers like Walmart and Target often have a selection of bathroom faucets. While they may not offer the same variety as specialized stores, they are convenient options, especially if you're looking for budget-friendly choices.
Factors to Consider When Buying Bathroom Faucets
When purchasing a bathroom faucet, there are several crucial factors to keep in mind:
1. Style and Design
Consider the overall style of your bathroom. Do you want a modern, sleek faucet, a traditional and elegant one, or something unique and eclectic? Make sure the faucet complements your bathroom's design.
2. Finish
Faucet finishes come in various options, including chrome, brushed nickel, oil-rubbed bronze, and more. Choose a finish that matches your bathroom's decor and is easy to clean and maintain.
3. Type of Faucet
Decide whether you want a single-handle faucet or a two-handle faucet. Single-handle faucets are convenient and easy to use, while two-handle faucets offer separate controls for hot and cold water.
4. Mounting Configuration
Ensure the faucet's mounting configuration matches your sink or countertop. Common configurations include single-hole, widespread, and wall-mounted faucets.
5. Brand and Quality
Choose a reputable brand known for durability and reliability. Read customer reviews and check for warranties to assess product quality.
6. Budget
Determine your budget before shopping. Faucet prices can vary widely, so having a budget in mind will help you narrow down your options.
7. Water Efficiency
Consider water efficiency by choosing a faucet with a low flow rate. Water-saving faucets can help you reduce water consumption and lower your utility bills.
8. Installation
Assess whether you'll be installing the faucet yourself or hiring a professional. Some faucets are designed for easy DIY installation, while others may require more expertise.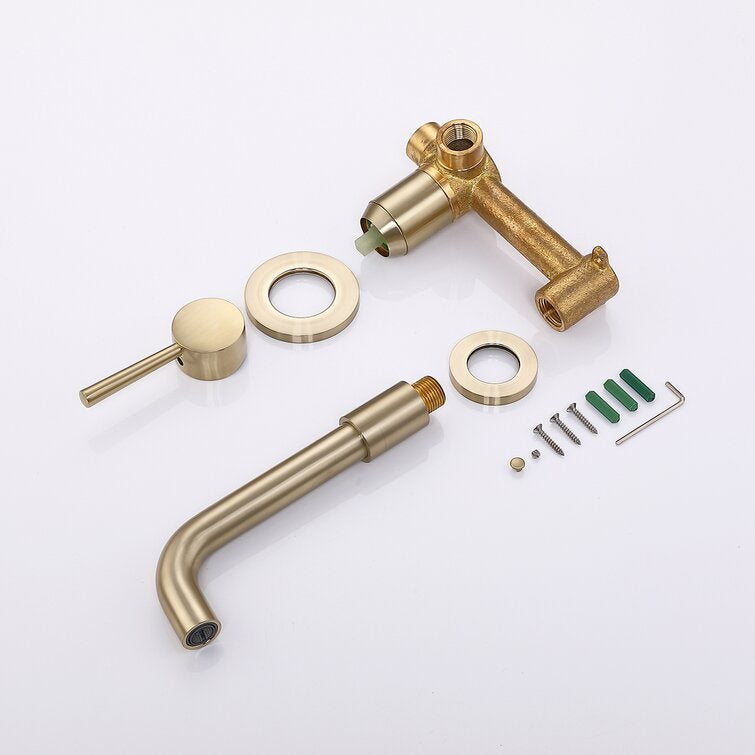 Conclusion
Selecting the perfect bathroom faucet is a crucial step in your home improvement journey, and we have explored numerous options for you to consider. However, for those seeking unbeatable prices, a vast selection, and swift delivery, we highly recommend ModLand.
ModLand is your direct factory-to-sale destination for faucets, offering an extensive catalog of hundreds of styles to cater to various design preferences. What sets ModLand apart is its commitment to providing quality faucets at unbeatable prices. Their dedication to customer satisfaction ensures that you not only find the right faucet but also have it delivered within 2-5 days in the United States.
With this recommendation, you can confidently explore ModLand's offerings at www.mod-land.com and discover the perfect faucet to elevate your bathroom's style and functionality. Happy faucet shopping, and enjoy your new addition!