Renovating your bathroom or giving it a makeover doesn't have to break the bank. When it comes to bathroom vanities, there are plenty of options that won't drain your budget. In this guide, we'll explore where to buy cheap bathroom vanities without compromising on quality and style. Whether you're on a tight budget or simply looking for a good deal, we've got you covered.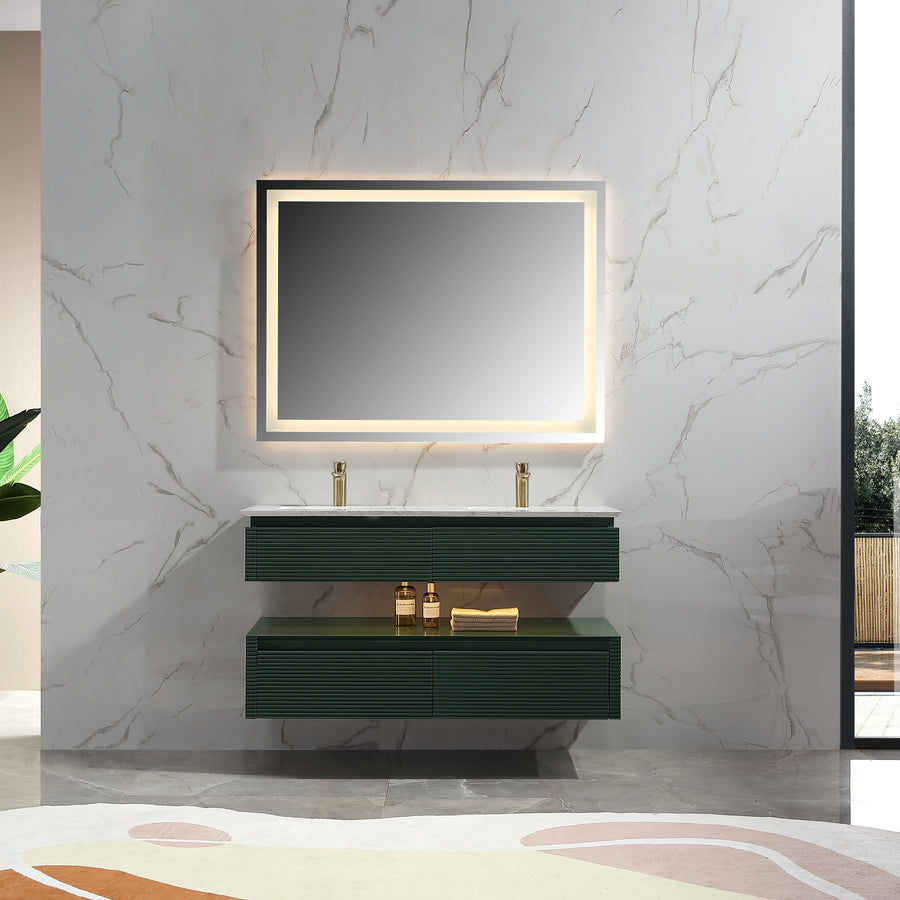 1. Big-Box Retailers
Pros:
Wide selection of styles and sizes.
Frequent sales and promotions.
In-store and online shopping options.
Budget-friendly private label brands.
Cons:
Limited customization options.
May not have high-end finishes or materials.
Big-box retailers like Home Depot, Lowe's, and IKEA are excellent places to start your search for affordable bathroom vanities. They offer a range of styles, sizes, and finishes to suit different tastes and budgets. Look out for sales, discounts, and clearance sections, where you can find great deals on vanities that are in excellent condition.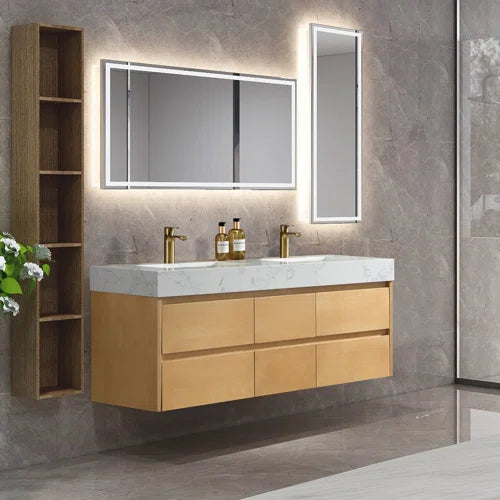 2. Online Marketplaces
Pros:
Vast selection from various sellers.
Competitive pricing and deals.
Access to customer reviews and ratings.
Easy price comparison.
Cons:
Limited ability to see products in person.
Shipping costs may apply.
Online marketplaces such as Amazon, Wayfair, and Overstock are treasure troves for budget-conscious shoppers. You can find a wide variety of bathroom vanities in different styles, materials, and price ranges. Be sure to read customer reviews to get a sense of the quality and durability of the product. Keep an eye out for sellers offering free or discounted shipping.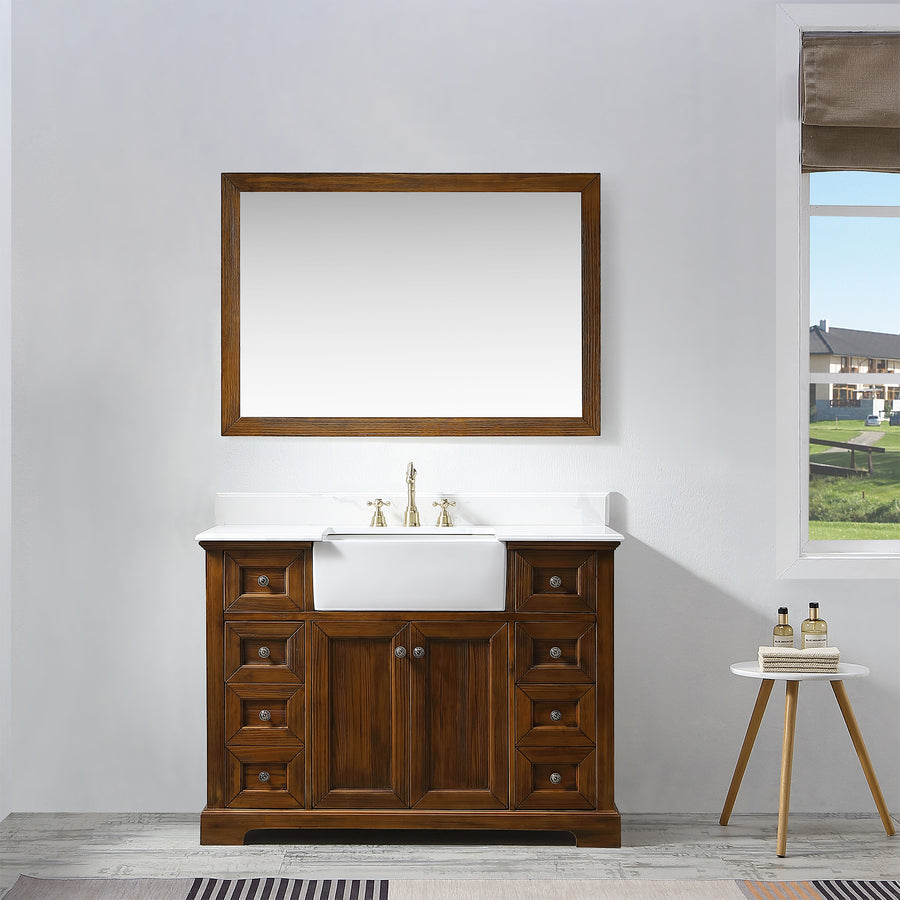 3. Outlet Stores
Pros:
Discounts on overstocked or discontinued items.
Quality products at reduced prices.
Opportunities to find unique pieces.
Cons:
Limited availability of specific styles and sizes.
Products may have minor imperfections.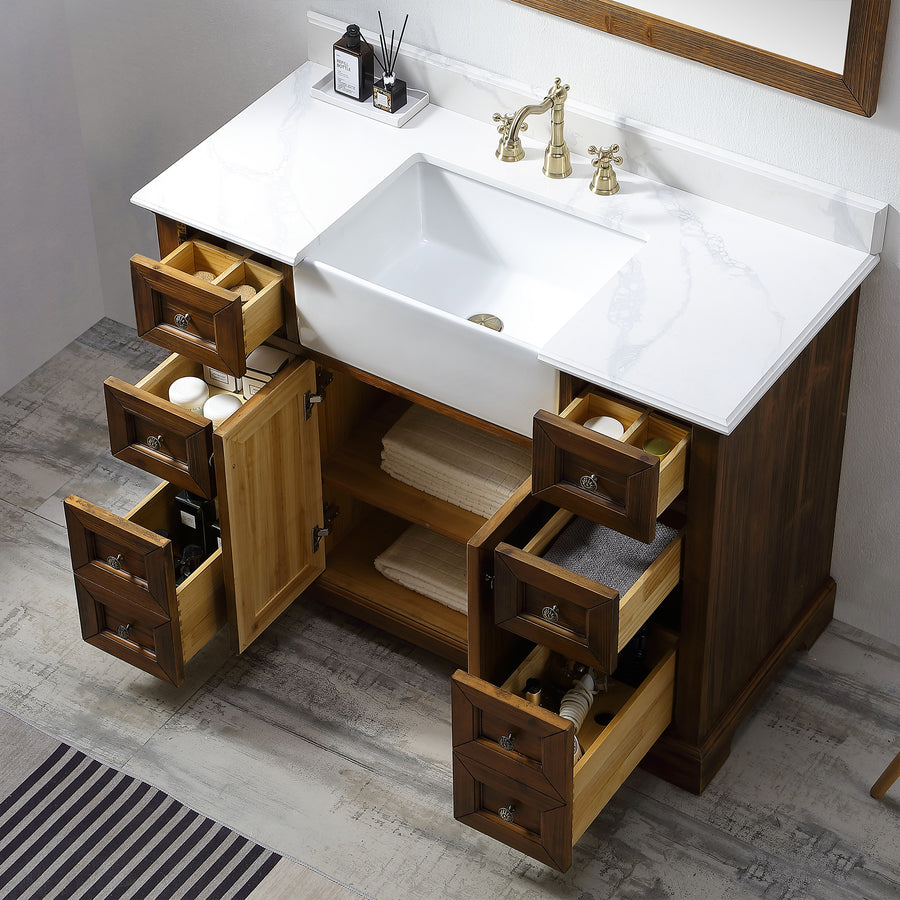 Outlet stores associated with furniture and home improvement brands can be gold mines for affordable bathroom vanities. These stores often carry discounted or clearance items, which may include high-quality vanities at a fraction of the original price. While the selection may be limited and the products may have minor imperfections, you can find some real gems if you're willing to browse.
4. Local Resale Shops and Thrift Stores
Pros:
Unique and one-of-a-kind finds.
Low prices on second-hand vanities.
Environmentally friendly option.
Cons:
Limited availability of specific styles.
May require refinishing or repairs.
If you're open to a bit of treasure hunting, consider visiting local resale shops, thrift stores, or Habitat for Humanity ReStores. You might stumble upon vintage or antique bathroom vanities that can be refurbished to fit your style. Keep in mind that these items may require some work, such as refinishing or repairs, but the cost savings can be significant.
5. Direct-from-Manufacturer Outlets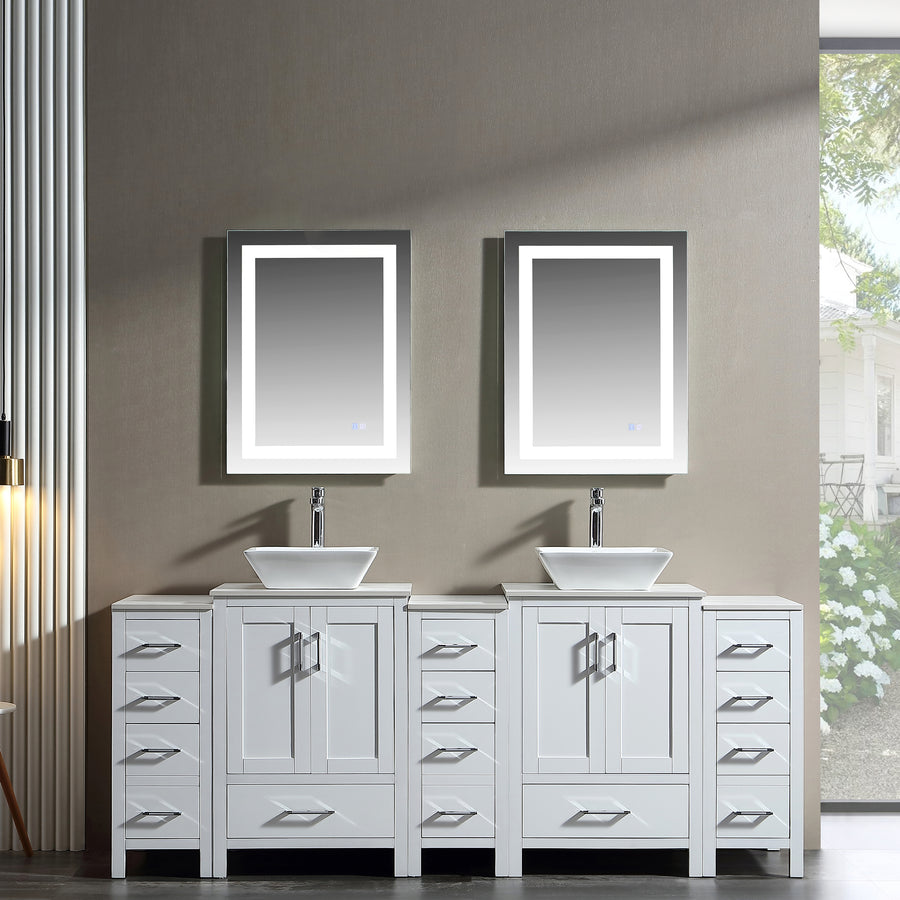 Pros:
Eliminate middleman markups.
Access to factory seconds or overstocked items.
Potential for customization.
Cons:
Limited availability depending on location.
May not offer immediate delivery.
Some bathroom vanity manufacturers have outlet stores or warehouses where they sell their products directly to consumers. This allows you to bypass middleman markups and potentially find great deals on brand-new vanities. Additionally, you might come across factory seconds or overstocked items that are significantly discounted. If you're looking for a specific style or size, it's worth checking if any manufacturers in your area have outlet options.
6. DIY and Salvage Yards
Pros:
Ultimate customization and creativity.
Potential for upcycling and repurposing.
Budget-friendly if you're handy.
Cons:
Time-consuming and labor-intensive.
May require special tools and skills.
For the truly budget-conscious and crafty individuals, consider a DIY approach. Salvage yards and architectural salvage shops often have a variety of materials, including old furniture that can be transformed into unique bathroom vanities. With some woodworking skills and creativity, you can upcycle and repurpose items to create a custom vanity that suits your style and budget.
Tips for Finding the Best Deals
Shop off-season: Retailers often discount bathroom vanities at the end of bathroom remodeling seasons.
Consider floor models: Floor models in stores are often sold at reduced prices.
Look for package deals: Some retailers offer bundled deals that include vanities, sinks, faucets, and mirrors at a lower combined price.
Explore local classifieds: Check online classifieds and local ads for individuals selling new or gently used vanities.
Don't forget about shipping: When shopping online, factor in shipping costs to ensure you're still getting a good deal.
Negotiate: Don't be afraid to negotiate with sellers, especially if you're buying in person.
Recommendation: Mod-Land.com - Affordable Quality Direct from the Factory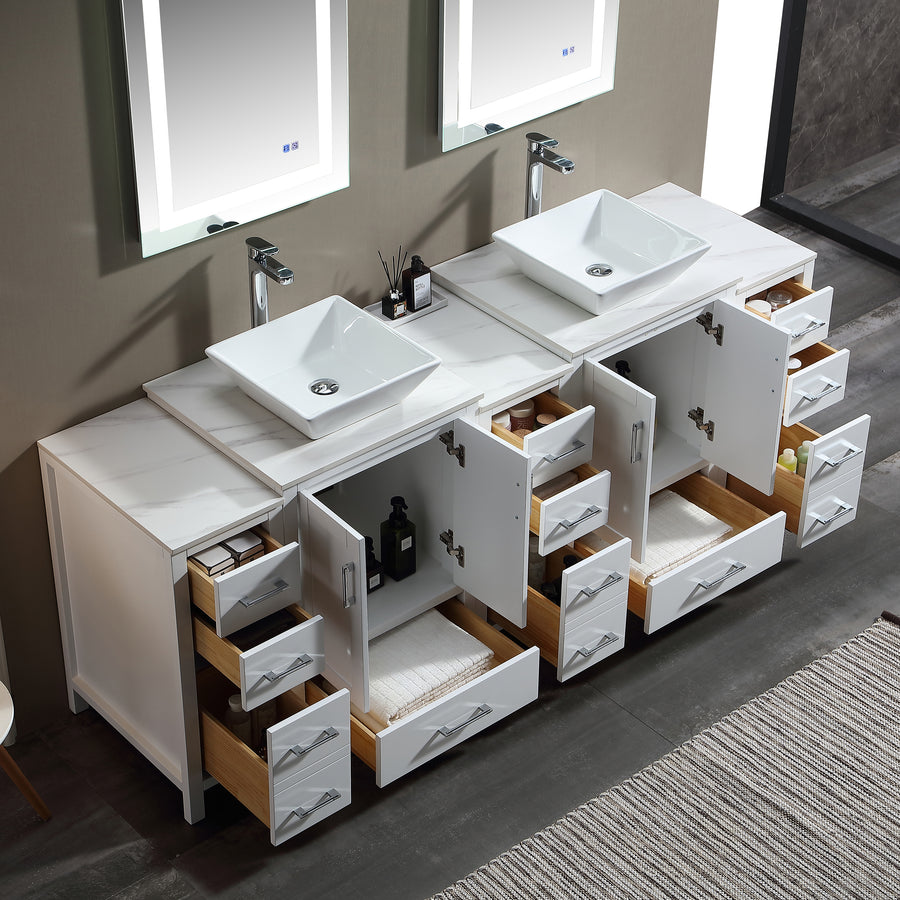 While exploring the avenues mentioned above for budget-friendly bathroom vanities, we highly recommend checking out Mod-Land.com. Mod-Land is renowned for offering a vast selection of bathroom vanities that marry affordability with exceptional quality. Here's why it's worth considering:
1. Factory-Direct Savings: Mod-Land.com eliminates middleman markups by selling their vanities directly from the factory to the consumer. This means you can access high-quality vanities at prices that are often lower than those offered by traditional retailers.
2. Wide Range of Styles: Whether you're searching for a modern, minimalist design, a classic and timeless piece, or something in between, Mod-Land.com has a diverse range of styles to suit your preferences.
3. Quality Materials: Mod-Land takes pride in using top-notch materials to craft their vanities. You can expect durability and longevity from their products.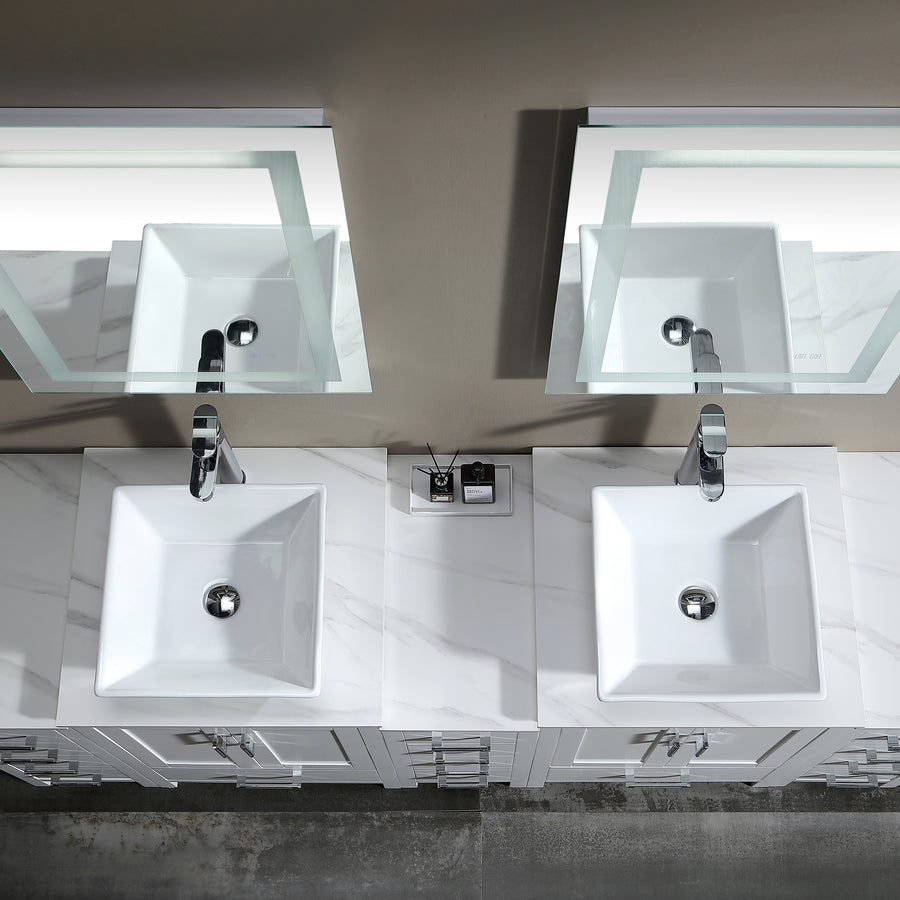 4. Customization Options: Some vanities on Mod-Land.com offer customization options, allowing you to tailor the vanity to your exact specifications.
5. Deals and Promotions: Keep an eye out for special deals, promotions, and clearance items on Mod-Land.com. You might discover incredible bargains on high-quality bathroom vanities.
6. Customer Reviews: Benefit from the experiences of other shoppers by reading customer reviews and ratings on Mod-Land.com. It's a valuable resource for making informed decisions.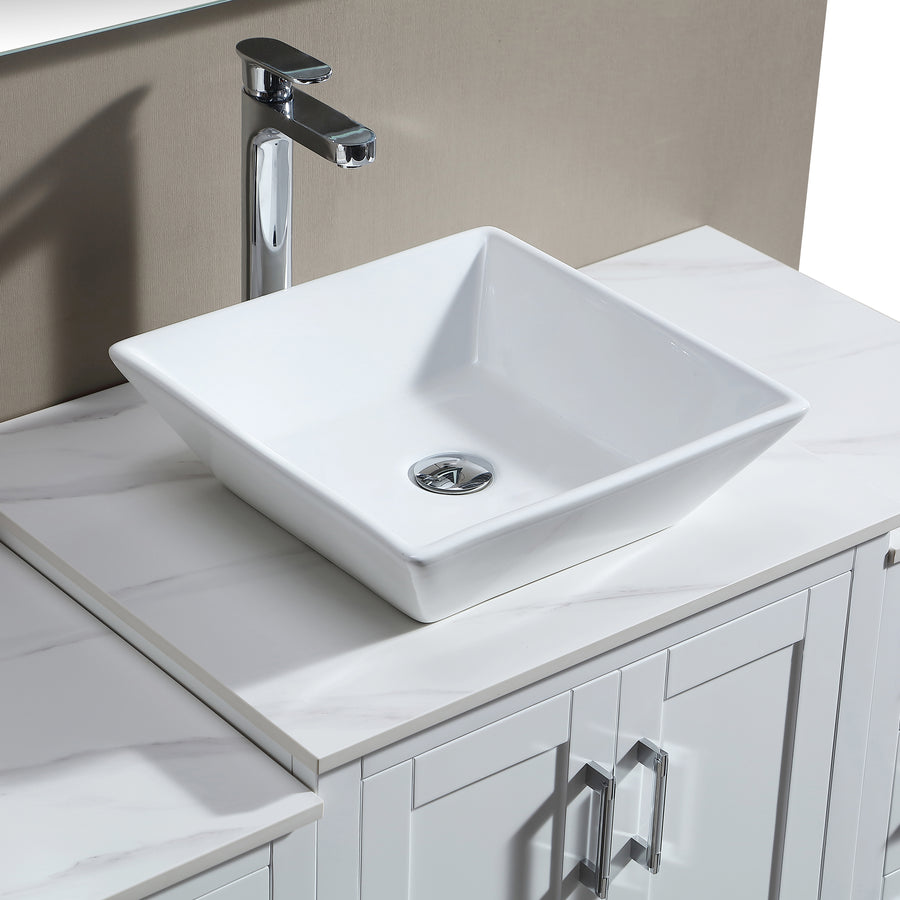 By exploring Mod-Land.com's offerings, you can tap into the advantage of factory-direct sales, ensuring that you receive affordable bathroom vanities without sacrificing quality or style. Whether you're working on a tight budget or simply appreciate a good deal, Mod-Land.com has a reputation for delivering both.
In conclusion, when it comes to finding cheap bathroom vanities that don't compromise on quality, Mod-Land.com is a recommendation worth considering for its affordable, high-quality options and direct factory sales. Happy shopping, and may you discover the perfect vanity to elevate your bathroom's aesthetics and functionality.