Introduction
When it comes to enhancing the elegance and luxury of your bathroom, few things can make as dramatic an impact as a brushed golden shower system. The shimmering allure of brushed gold not only adds a touch of opulence but also exudes sophistication. In this article, we will explore the world of brushed golden shower systems, their benefits, and why they make an excellent choice for both functionality and style. Get ready to transform your bathroom into a haven of luxury!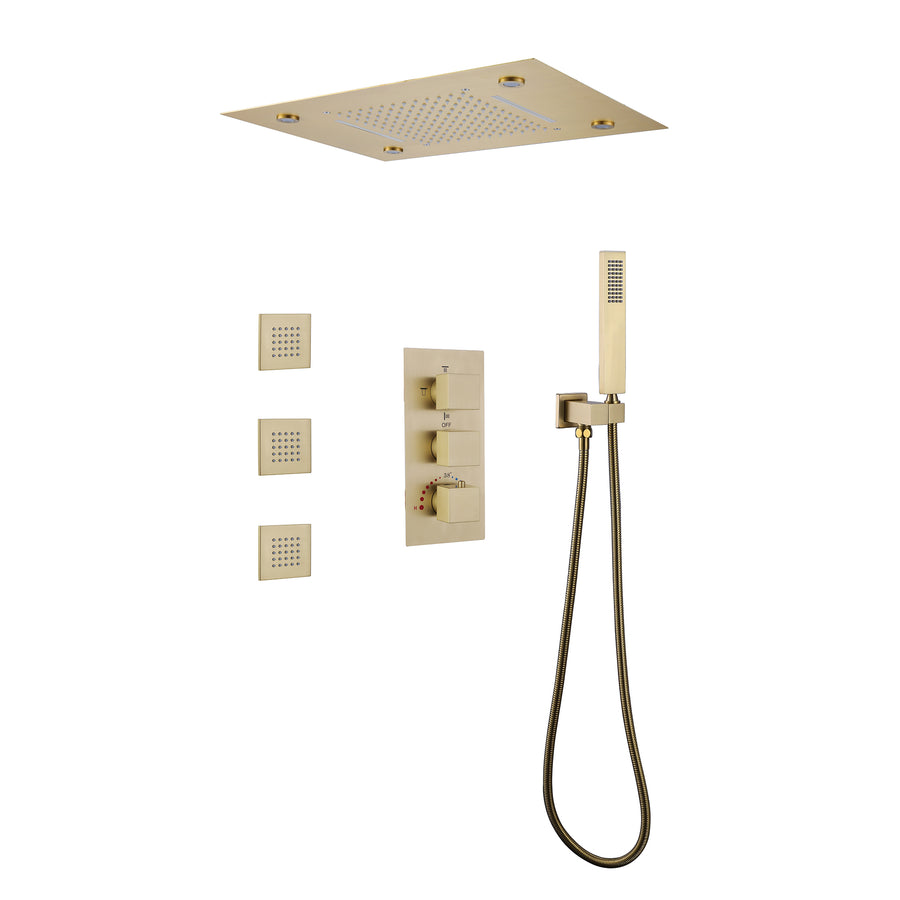 The brushed gold finish has made a comeback in recent years, and for a good reason. Its soft, muted sheen lends a timeless elegance to any space, making it an excellent choice for modern and traditional bathroom designs alike. The gentle texture of brushed gold creates a warm, inviting atmosphere, turning your daily shower routine into a spa-like experience.
One of the most significant advantages of a brushed golden shower system is its durability. The brushed gold finish is not just about aesthetics; it's also about longevity. These shower systems are crafted using high-quality materials that resist corrosion and tarnishing, ensuring your investment remains as stunning as the day you installed it.
Brushed golden shower systems come in a wide range of designs, allowing you to find the perfect fit for your bathroom's aesthetic. Whether you prefer a sleek, minimalist look or a more ornate, vintage-inspired design, there's a brushed golden shower system to match your taste. This versatility makes it an ideal choice for various interior styles.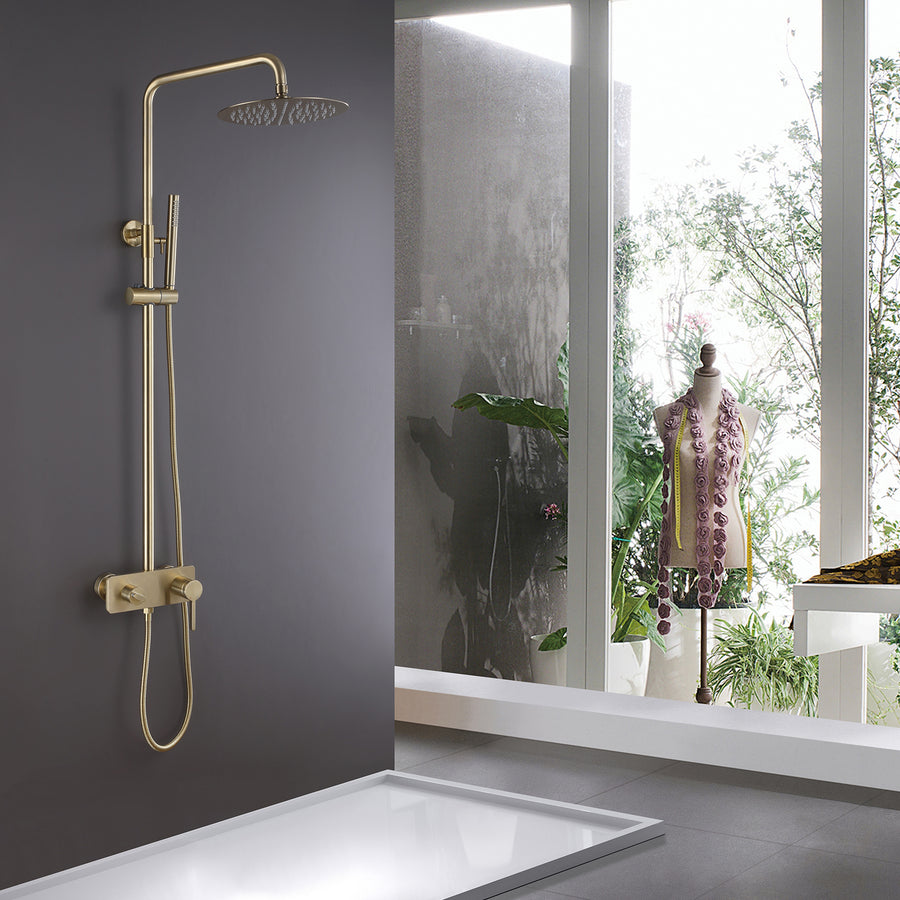 Maintaining the beauty of a brushed golden shower system is remarkably simple. Regular cleaning with mild soap and water is usually all it takes to keep it looking pristine. The brushed finish also hides water spots and fingerprints better than polished gold, making it an excellent choice for high-traffic bathrooms.
For those who are environmentally conscious, brushed golden shower systems are often an eco-friendly choice. Many manufacturers use sustainable materials and processes to create these fixtures, reducing their carbon footprint. Additionally, their durability ensures they won't need frequent replacement, further reducing waste.
Customization and Features
Modern brushed golden shower systems often come with advanced features that can enhance your shower experience. From adjustable water pressure to innovative spray patterns, you can customize your shower system to meet your specific preferences. Some models even offer digital controls for precise temperature and flow adjustments.
Investing in a brushed golden shower system can also increase the value of your home. Potential buyers often appreciate the attention to detail and luxury that such fixtures bring to a bathroom. So, not only do you get to enjoy the benefits, but it can also pay off in the long run if you decide to sell your property.
Conclusion
In conclusion, a brushed golden shower system is not merely a functional fixture but a statement piece that can elevate the overall aesthetics and ambiance of your bathroom. Its timeless elegance, durability, ease of maintenance, versatility, and eco-friendly options make it a wise choice for homeowners who want to combine style and substance. So, if you're looking to turn your bathroom into a luxurious oasis, consider installing a brushed golden shower system—it's a choice that will leave you feeling refreshed and rejuvenated every day.