When it comes to modern bathroom design, the faucet is often considered more than just a functional component. It's a statement piece that can enhance the overall aesthetics and functionality of your bathroom. With a wide range of styles, finishes, and features available, choosing the perfect modern bathroom faucet can be a delightful yet challenging task. In this article, we'll guide you through the process of selecting the ideal faucet for your bathroom, taking into consideration design, functionality, and installation.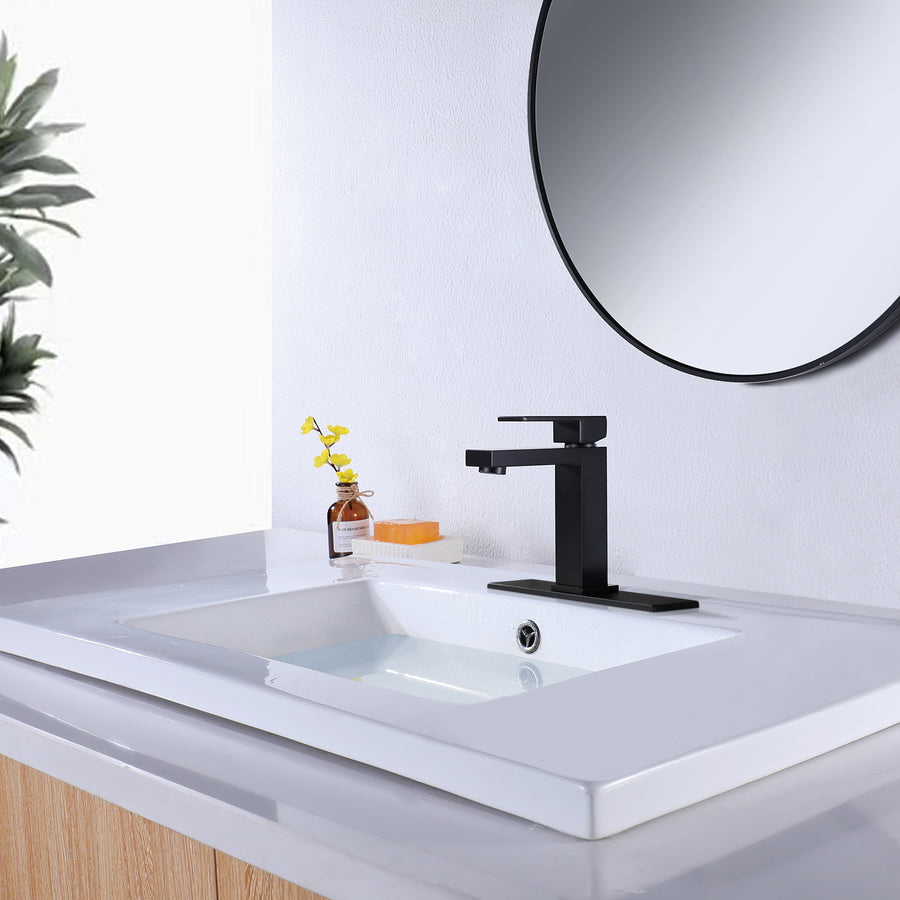 To begin your journey to the perfect modern bathroom faucet, let's explore the different types available:
a. Single-Hole Faucets
Single-hole faucets are a sleek and practical choice, particularly for smaller bathrooms. These faucets feature a single handle or knob and are designed to be installed in a single hole on the sink or countertop. They are not only space-saving but also available in a variety of stylish designs to match your bathroom's decor seamlessly.
b. Centerset Faucets
Centerset faucets are a timeless classic. They typically include a spout and two handles, one for hot water and one for cold water, all mounted on a single base. If your bathroom sink has a pre-drilled three-hole configuration, centerset faucets are an excellent choice for their ease of installation and traditional charm.
c. Widespread Faucets
For those who crave customization, widespread faucets offer a fantastic solution. They consist of a spout and two separate handles that are not connected to the spout. Installing widespread faucets requires three separate holes, giving you the flexibility to create a unique and personalized look in your bathroom.
d. Wall-Mounted Faucets
If you're aiming for a clean, minimalist aesthetic in your bathroom, wall-mounted faucets are the way to go. These faucets are attached to the wall above the sink, saving precious counter space and creating a contemporary, clutter-free look.
2. Faucet Finishes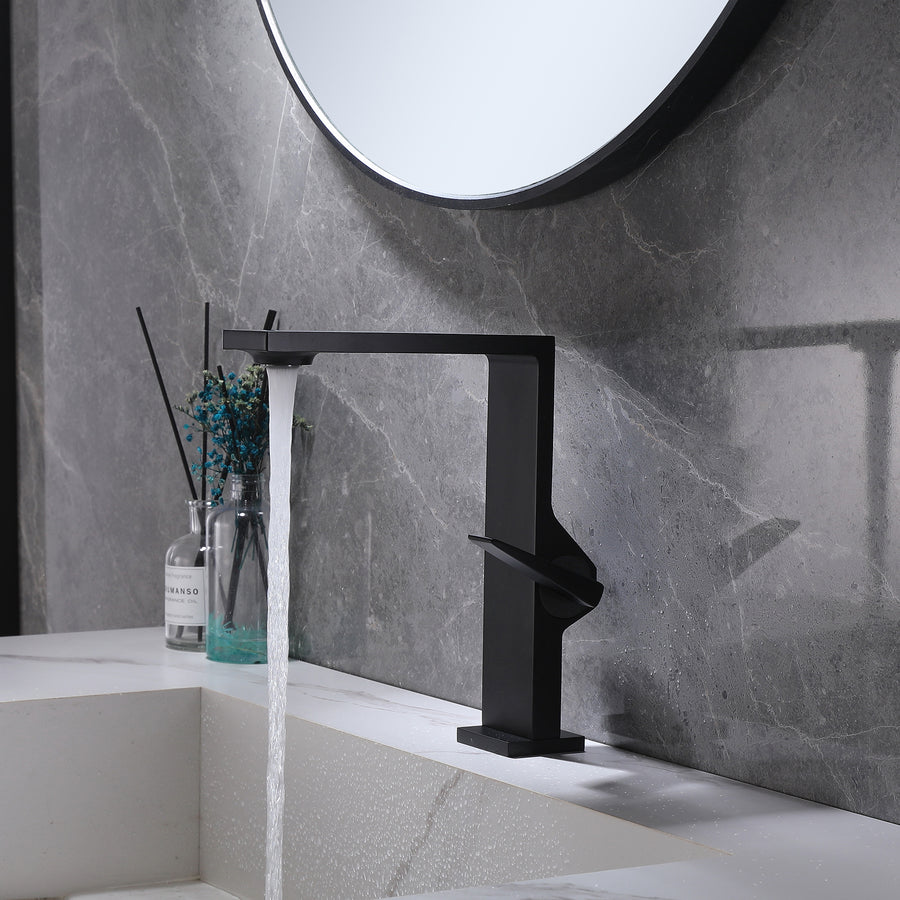 The finish of your bathroom faucet is pivotal in determining its appearance and how well it complements your bathroom's decor. Here are some popular faucet finishes to consider:
a. Chrome
Chrome finishes are a timeless favorite, known for their sleek and shiny appearance that pairs well with various bathroom styles. Chrome faucets are also incredibly easy to clean and maintain, making them a practical and versatile choice.
b. Brushed Nickel
Brushed nickel finishes exude a subtle, matte appearance with a warm undertone. They are excellent for creating a transitional or modern look while being resistant to fingerprints and water spots.
c. Oil-Rubbed Bronze
For a touch of rustic or traditional charm, oil-rubbed bronze finishes are an ideal choice. They often have a dark, antiqued appearance that adds character and depth to your bathroom decor. Keep in mind that this finish may require a bit more maintenance to prevent water spots.
d. Matte Black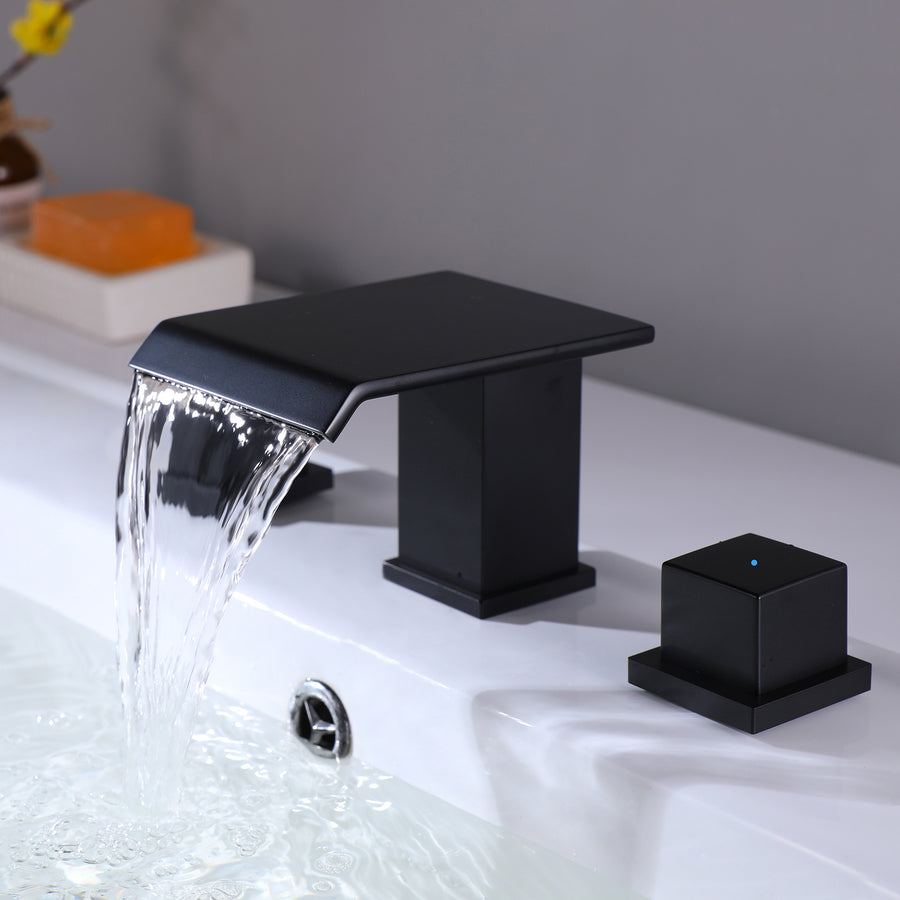 Matte black finishes have been making a strong comeback in contemporary bathroom design. They offer a bold and dramatic aesthetic, making them a perfect choice for those seeking a modern and edgy look in their bathroom.
e. Polished Brass
Polished brass finishes are synonymous with luxury and elegance. They are ideal for creating a classic, opulent feel in your bathroom. However, polished brass faucets may require more maintenance to keep their shine and luster.
3. Faucet Features
Modern bathroom faucets come equipped with a range of features to enhance your daily routine and make your life easier. Here are some key features to consider:
a. Water-Saving Technology
In an era where environmental consciousness is paramount, water-saving technology is a must-have feature to look for in a faucet. Many modern faucets are designed to conserve water without compromising water pressure, resulting in cost savings and reduced environmental impact.
b. Touchless Operation
Touchless faucets incorporate motion sensors to automatically turn the water on and off. This feature is not only convenient but also promotes hygiene by reducing the spread of germs. It's especially useful in high-traffic bathrooms.
c. Temperature Control
Advanced temperature control features allow you to preset your desired water temperature, enhancing convenience while preventing scalding – a safety concern, especially in households with children.
d. Pull-Down Sprayer
For bathrooms with ample counter space, a faucet with a pull-down sprayer can be a practical addition. It simplifies tasks such as rinsing the sink or washing your face, making them more efficient and comfortable.
e. Water Filtration
If water quality is a concern, consider a faucet with built-in water filtration. This feature can improve the taste and purity of your tap water, eliminating the need for a separate water filter and enhancing your overall water experience.
4. Style and Design
Now that we've discussed types, finishes, and features, let's delve into style and design considerations for your modern bathroom faucet:
a. Minimalist and Contemporary
If your bathroom boasts a minimalist or contemporary design, opt for sleek and simple faucet designs with clean lines and a strong emphasis on functionality. Single-hole or wall-mounted faucets can seamlessly integrate with this style, creating a clean and uncluttered look.
b. Traditional and Classic
For a bathroom with a more traditional or classic ambiance, explore faucets with ornate details, elegant curves, and vintage-inspired elements. Centerset or widespread faucets with decorative handles can beautifully complement this style, adding a touch of timeless elegance to your bathroom.
c. Industrial and Urban
If an industrial or urban look is your bathroom's theme, go for faucets with exposed hoses and a utilitarian feel. Matte black or brushed nickel finishes can help achieve that contemporary and edgy aesthetic, creating a bathroom with a modern urban vibe.
5. Installation Considerations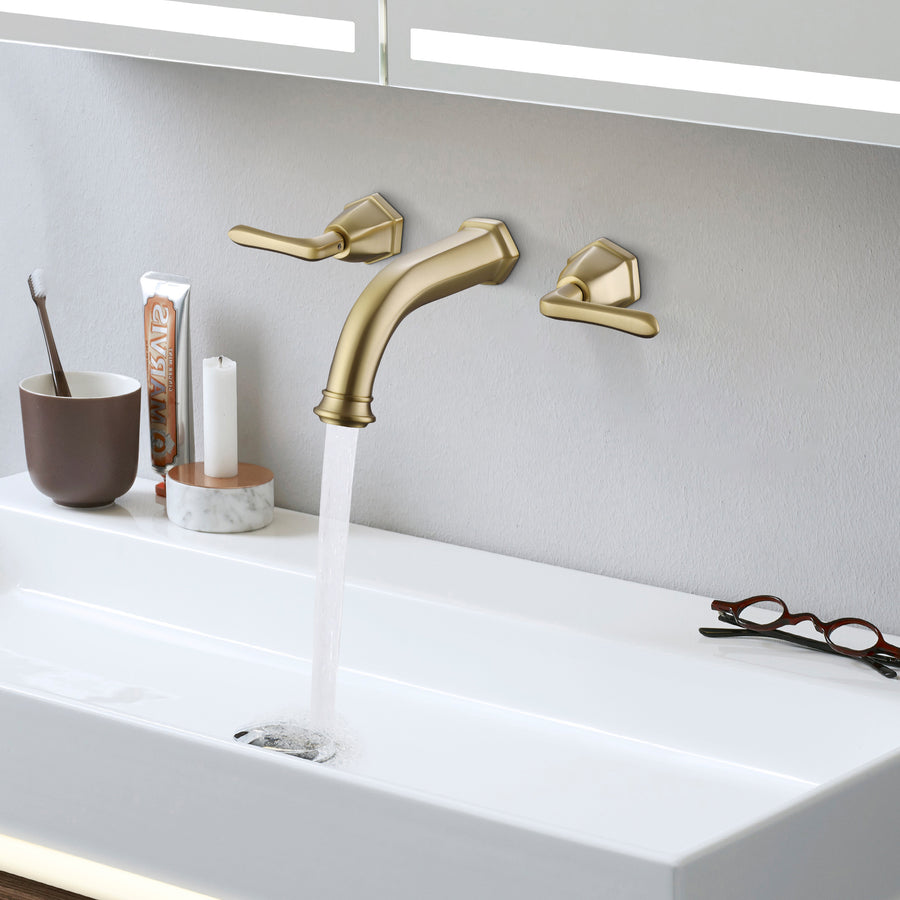 Lastly, when choosing the perfect modern bathroom faucet, don't forget to consider the installation process. Ensure that the faucet you choose matches the existing setup in your bathroom. If you're not comfortable with DIY installation, it's advisable to hire a professional plumber to ensure a secure and proper fit.
In conclusion, modern bathroom faucets are more than mere water delivery systems – they are design elements that can elevate the style and functionality of your bathroom. Take your time to explore the various faucet types, finishes, and features available to find the perfect one that suits your needs and complements your bathroom's design. Whether you prefer a minimalist, traditional, or urban look, there's a modern faucet waiting to transform your bathroom into a stylish and functional space.