Introduction
Choosing the perfect bathroom vanity is a critical step in transforming your bathroom into a stylish and functional space. But where do you begin? In this comprehensive guide, we'll walk you through the essential steps on how to buy a bathroom vanity. We'll also recommend a trusted source, mod-land.com, known for its exquisite selection of vanities to cater to various tastes and preferences.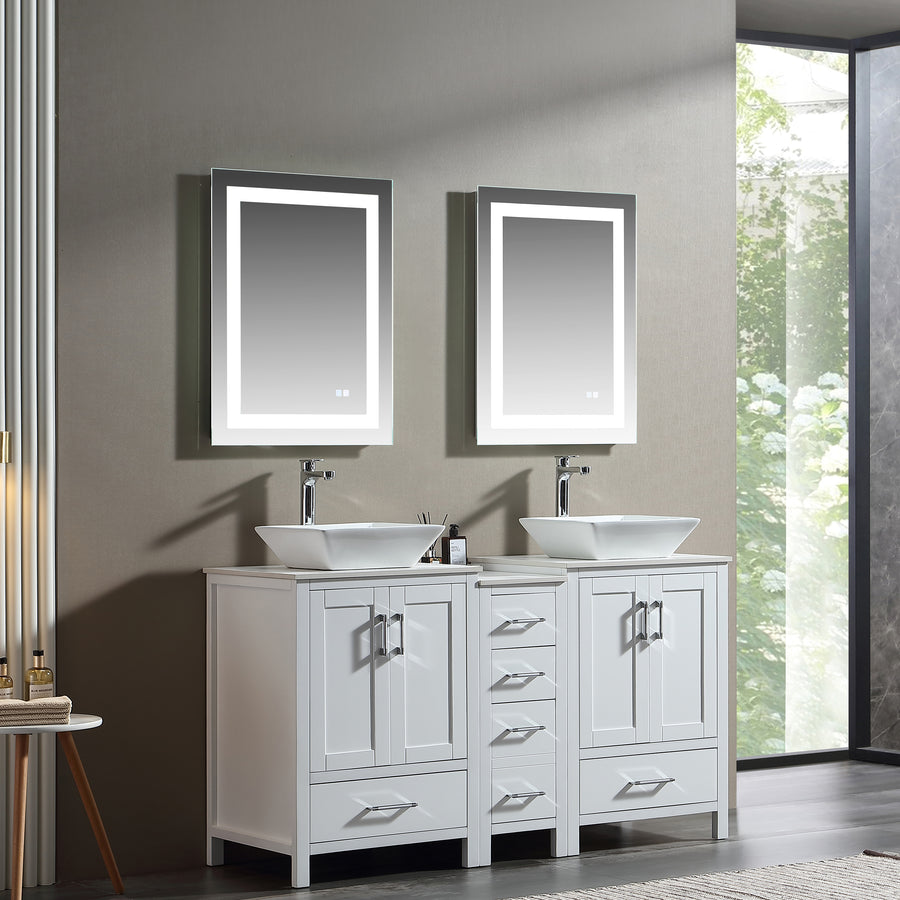 Step 1: Measure Your Space
Before diving into the world of vanities, start by measuring your bathroom space. Determine the available width, height, and depth where the vanity will be installed. Be mindful of any obstructions like doors, shower enclosures, or windows that could impact the vanity's size and placement.
Step 2: Determine Your Style
Bathroom vanities come in a wide range of styles, from traditional to modern, rustic to minimalist. Consider your overall bathroom design and personal style preferences when choosing a vanity. Think about the materials, finishes, and design elements that resonate with your vision.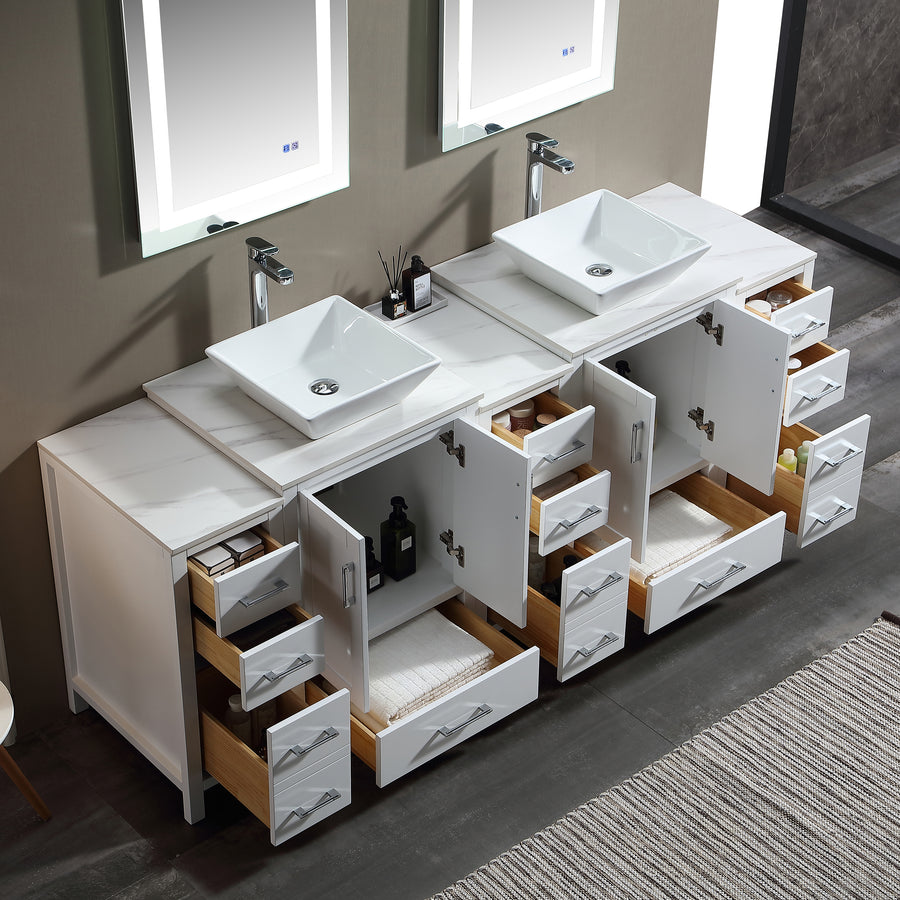 Step 3: Countertop and Sink Options
Selecting the right countertop and sink combination is crucial. Common choices include marble, granite, quartz, and solid surface materials. Decide if you want an integrated sink or an undermount sink, and consider the number of sink basins (single or double) based on your needs.
Step 4: Storage Requirements
Assess your storage needs. Do you need a vanity with ample cabinet space, drawers, or open shelves? Think about what items you'll store in the vanity, such as towels, toiletries, and cleaning supplies, to determine the ideal storage configuration.
Step 5: Faucet and Hardware Selection
Choose a faucet style and finish that complements the vanity's design and your overall bathroom decor. Consider whether you want a widespread, centerset, or single-hole faucet configuration. Don't forget to select coordinating hardware, such as drawer pulls and cabinet knobs.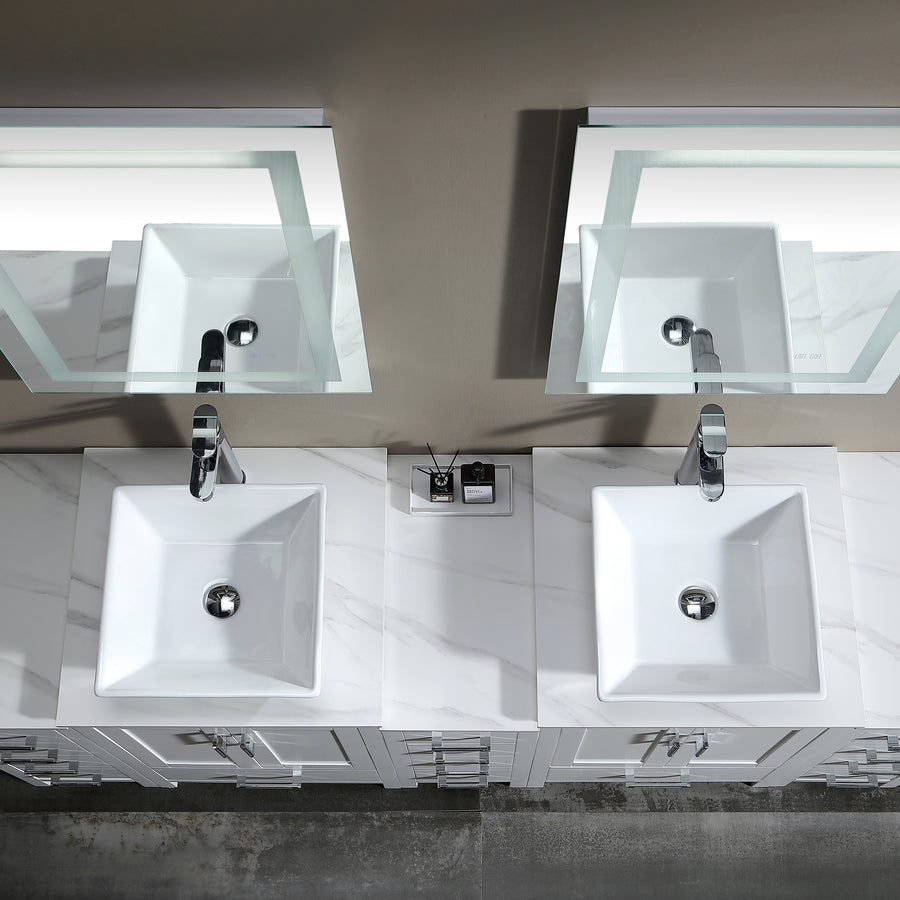 Step 6: Budget Considerations
Set a budget for your vanity project. Keep in mind that bathroom vanities come in a wide price range. Be sure to account for not only the vanity itself but also any additional expenses, such as installation, plumbing, and countertop materials.
Step 7: Explore Mod-Land.com
As a trusted source for high-quality bathroom vanities, we recommend checking out mod-land.com. They offer an extensive collection of vanities to suit various styles and budgets. From contemporary floating vanities to classic wood-based designs, Mod-Land provides a wide selection to choose from.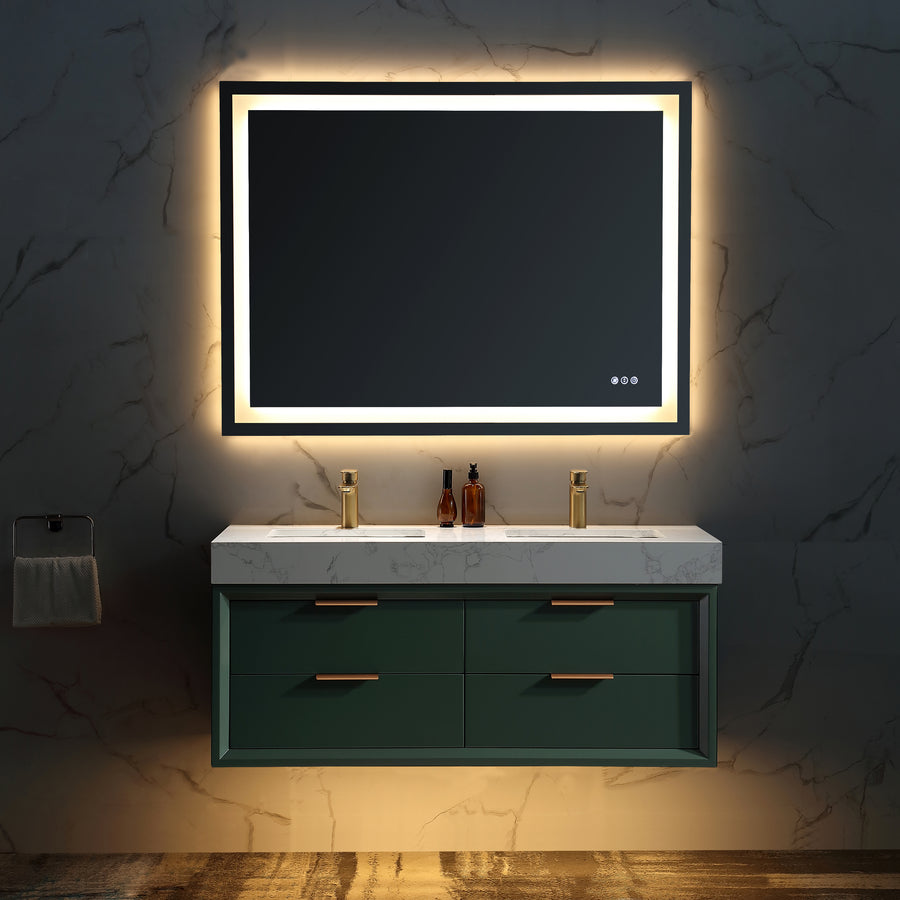 Why Choose Mod-Land.com?
Diverse Styles: Mod-Land offers vanities in diverse styles, ensuring you can find the perfect match for your bathroom decor.

Quality Materials: Their vanities are crafted using top-quality materials, ensuring durability and longevity.

Competitive Prices: Mod-Land.com provides competitive pricing without compromising on quality.

Customer Reviews: Read reviews from satisfied customers to gain insights into the quality and service you can expect.

Customer Support: Their customer support team is available to answer any questions and assist you in selecting the right vanity for your needs.
Conclusion
Purchasing the ideal bathroom vanity involves a thoughtful process of measuring, styling, and considering your storage and budget requirements. Mod-Land.com, with its wide array of options and commitment to quality, is an excellent source to explore when looking for the perfect vanity to elevate your bathroom's aesthetics and functionality. With the right vanity in place, your bathroom can become a haven of style and convenience.