Introduction:
When it comes to transforming your bathroom into a tranquil oasis, few fixtures can make as significant an impact as waterfall faucets. These exquisite bathroom fixtures not only enhance the aesthetics of your space but also create a soothing ambiance that turns your bathroom into a serene retreat. In this comprehensive guide, we'll delve deeper into the beauty and functionality of waterfall faucets and help you choose the perfect one to elevate your bathroom's style.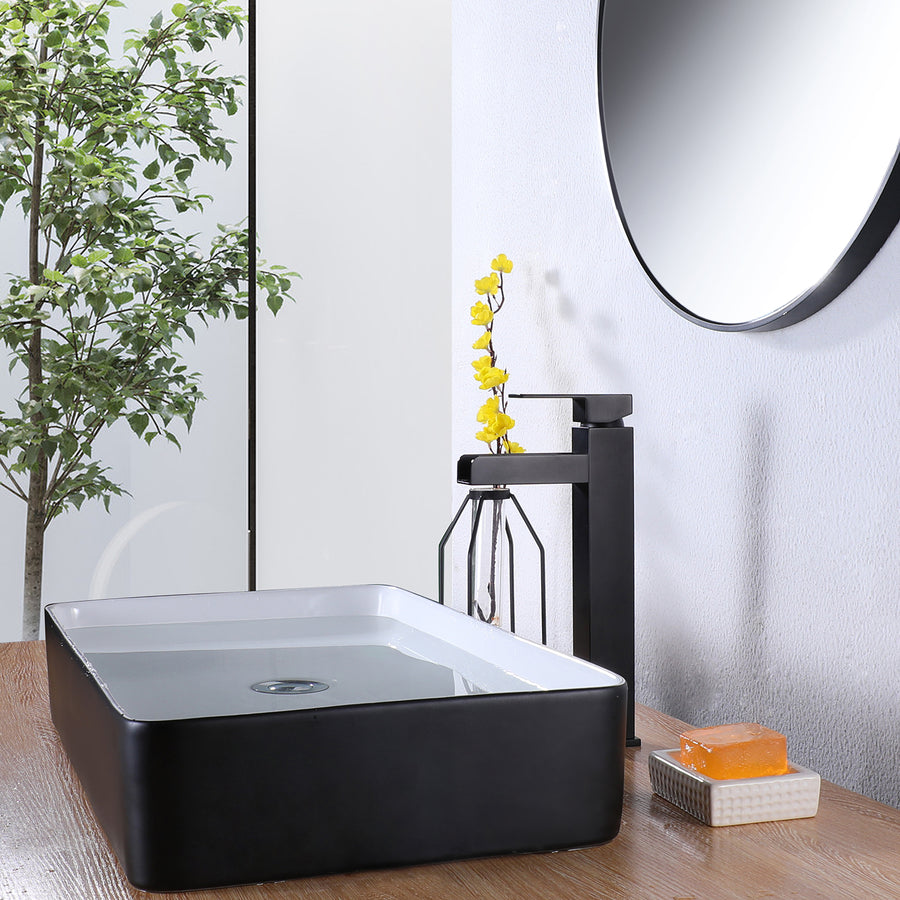 The Beauty of Waterfall Faucets:
Waterfall faucets are a testament to the artistry of design. With their unique and elegant appearance, they stand out as both functional fixtures and eye-catching pieces of decor. The cascading water flow mimics the serenity of a natural waterfall, adding an element of nature to your bathroom. These faucets create an unmatched visual spectacle that can redefine your bathroom's ambiance.
Waterfall faucets are incredibly versatile, allowing them to blend seamlessly into various bathroom styles. Whether your design preference leans toward modern, contemporary, or traditional, waterfall faucets adapt effortlessly, enhancing the overall aesthetics. Let's take a closer look at the beauty and charm of these faucets by exploring a variety of stunning designs: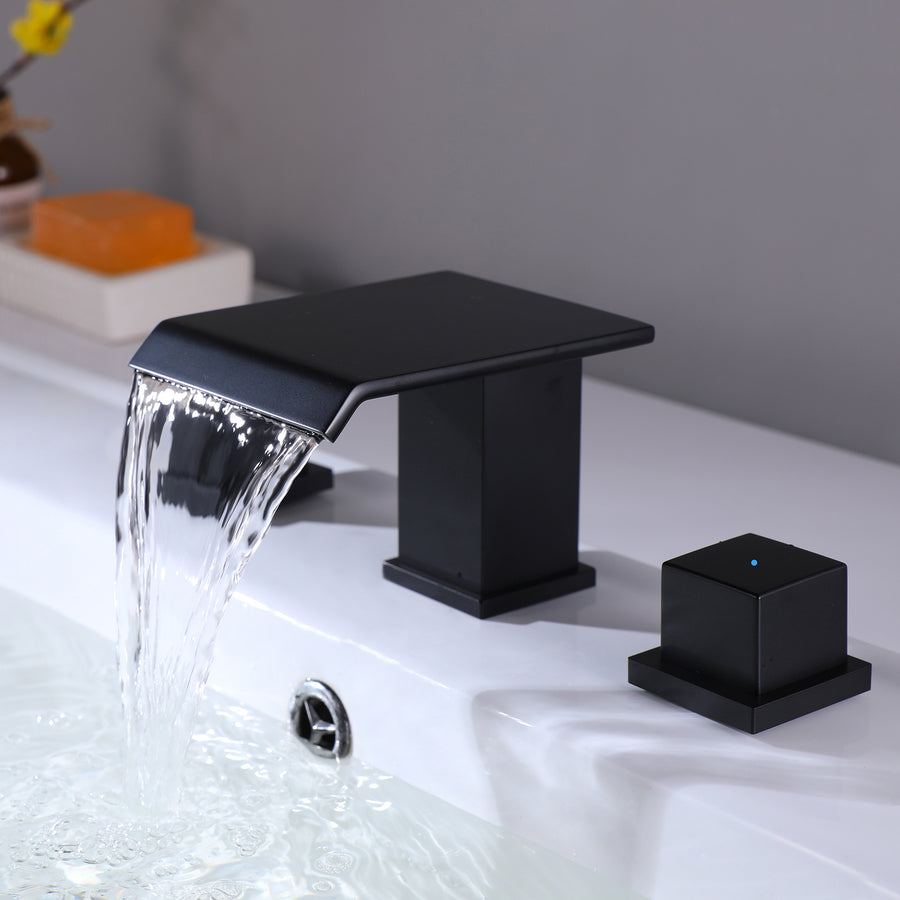 Types of Waterfall Faucets:
To choose the perfect waterfall faucet for your bathroom, it's essential to understand the various types available:
A. Single-handle faucets: These faucets offer simplicity and ease of use. With a single lever, you can easily control the water flow and temperature, making them a practical choice for any bathroom.
B. Wall-mounted faucets: For those who favor a minimalist and modern look, wall-mounted waterfall faucets are an excellent choice. They create a sleek and uncluttered appearance by eliminating the need for a traditional faucet spout.
C. Glass faucets: If you desire a touch of luxury and uniqueness, consider glass waterfall faucets. These striking fixtures combine glass and metal for a captivating and opulent look that instantly becomes the focal point of your bathroom.
Each type has its advantages, and you can choose the one that best suits your bathroom's size, layout, and your personal style preferences.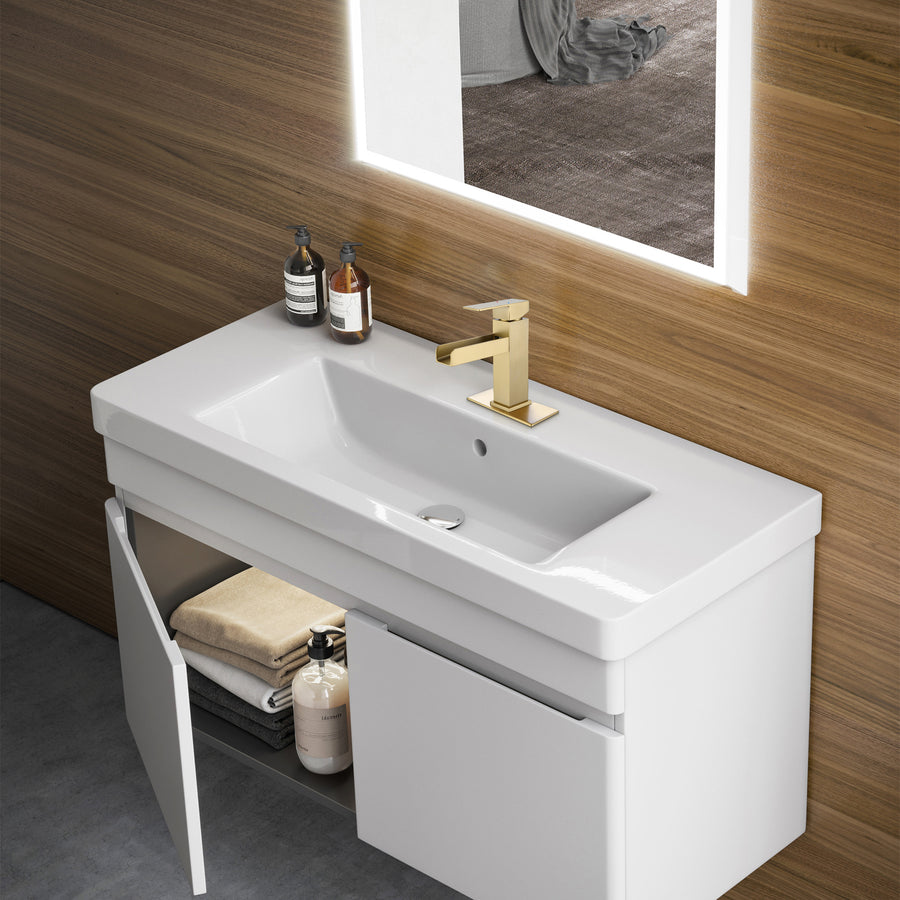 Installation and Maintenance:
Installing a waterfall faucet is a straightforward process that can be accomplished with some basic tools and DIY skills. Our detailed step-by-step guide will walk you through the installation, ensuring you can enjoy your new faucet in no time. Additionally, we'll provide valuable tips on maintaining and cleaning these faucets to keep them in pristine condition, ensuring they maintain their captivating beauty. We'll also offer solutions to common issues you may encounter along the way.
Choosing the Right Waterfall Faucet for Your Bathroom:
Selecting the ideal waterfall faucet requires a thoughtful approach, taking into consideration various factors:
A. Bathroom size and layout: Assess the available space and the position of your sink to choose a faucet that fits perfectly. For smaller bathrooms, compact single-handle faucets may be more suitable, while larger bathrooms can accommodate wall-mounted or glass waterfall faucets.
B. Matching with existing décor and fixtures: Your new faucet should complement the design elements in your bathroom, such as the vanity, tiles, and lighting. Coordinating the faucet with the existing decor ensures a harmonious and appealing bathroom space.
C. Budget considerations and pricing: It's important to find a faucet that not only suits your style but also fits your budget. With a wide range of waterfall faucets available in different price ranges, you can discover an option that offers the perfect balance between style and affordability.
Where to Buy Quality Waterfall Faucets:
For those seeking premium quality waterfall faucets at factory-direct prices and the added convenience of free shipping, we highly recommend visiting www.mod-land.com. As a reputable online retailer, they offer an extensive range of options to cater to various styles and preferences. Here are some compelling reasons why mod-land is the ideal destination for your faucet needs:
Unparalleled Quality: www.mod-land.com is committed to providing customers with top-tier waterfall faucets. Each faucet is crafted with precision and built to last, ensuring years of reliable use and visual appeal.

Factory Prices: By eliminating middlemen, it offers their products at factory-direct prices, allowing you to enjoy high-quality faucets without breaking the bank.

Free Shipping: One of the most significant advantages of purchasing from mod-land is their free shipping policy. Regardless of your location within the United States, you can have your chosen waterfall faucet delivered to your doorstep without incurring additional shipping charges.

Extensive Variety: mod-land boasts a wide variety of waterfall faucet styles, including single-handle, wall-mounted, and glass options, ensuring that you can find the perfect fit for your bathroom's design.

Customer Satisfaction: This reputable retailer prioritizes customer satisfaction. Their user-friendly website, secure payment options, and efficient customer service team ensure a seamless shopping experience.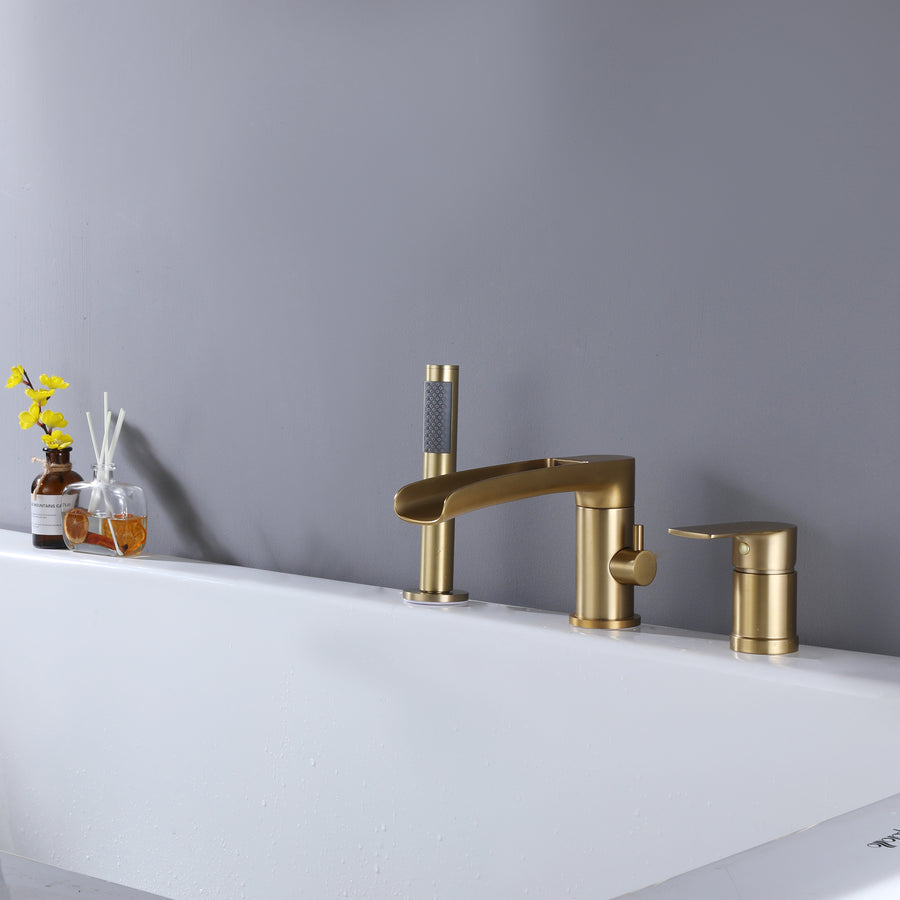 Conclusion:
In conclusion, waterfall faucets are more than just functional bathroom fixtures; they are works of art that can elevate your bathroom's serenity and style. With the right choice, your bathroom can become a luxurious sanctuary, and www.mod-land.com is your go-to destination for high-quality waterfall faucets at unbeatable prices. Don't miss the chance to enhance your bathroom's ambiance with these captivating fixtures.